90s Gucci Drawstring Snakeskin Bag / Grey Green / Exotic Leather / Top Handle Bag / It Bag / Vintage Gucci / Italian Designer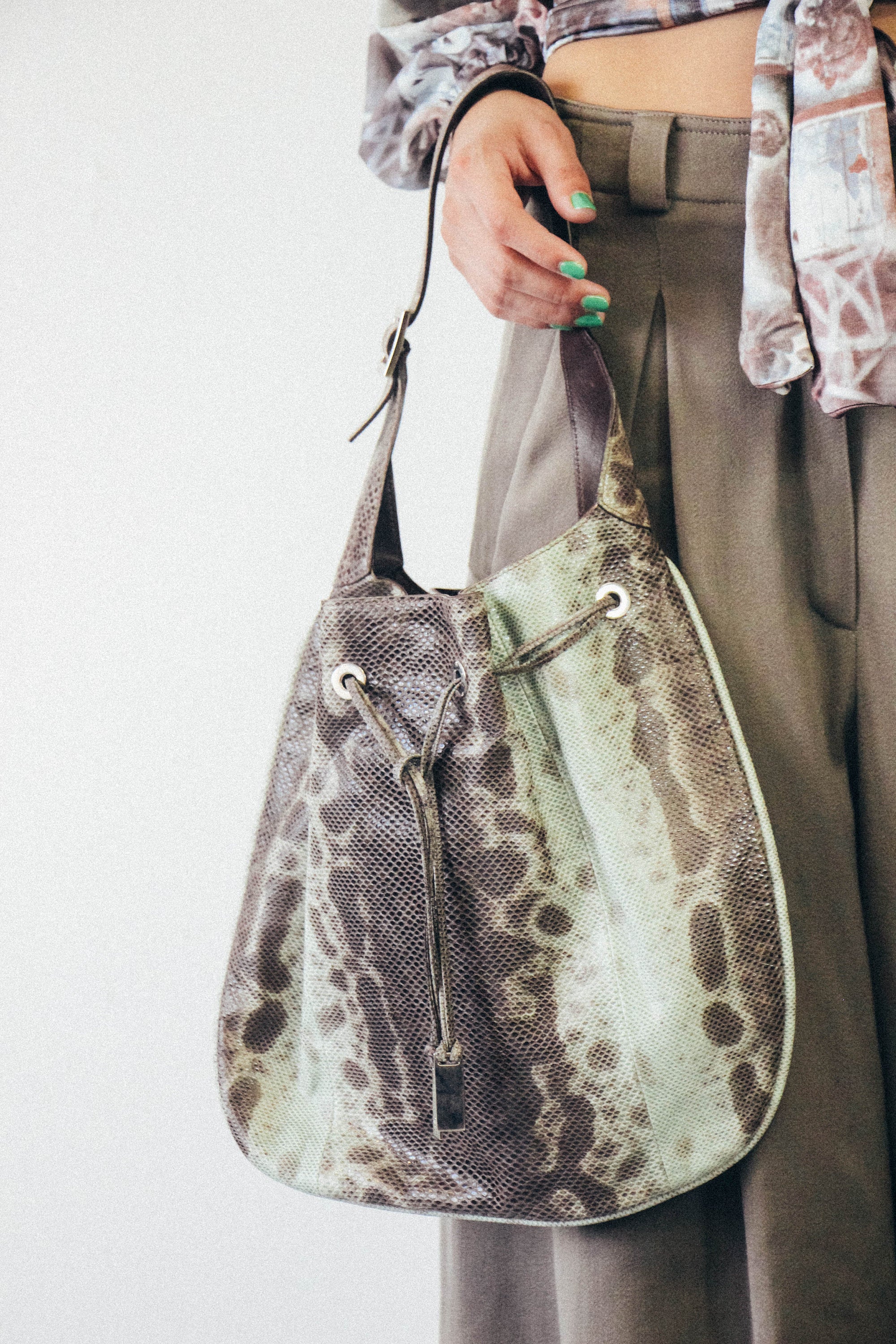 90s Gucci Drawstring Snakeskin Bag / Grey Green / Exotic Leather / Top Handle Bag / It Bag / Vintage Gucci / Italian Designer
1990s Gucci Snakeskin Bag. Statement designer top handle bag with straw string snakeskin green and brown bag. Handle has none adjustable feature buckle, drawstring has metal named silver metal tags and fully lined with zipped inner pocket. Snakeskin. Size Medium. Very Good Vintage Condition



Handle

Length 20 inches



Bag

Length 12 inches

Width 13 inches



Despatch normally occurs within one to two working days. However, being a small business, there are exceptions. If you require your item by a specific date, please contact us directly via email, louisa@trendlistr.com and we will let you know if we can fulfil your order within your timeframe.



Please note that colours may vary slightly from the images. If you have any questions about the item, we would be happy to provide you with further information.



All items are stored in a clean and temperature controlled environment to ensure their condition is preserved.