Vintage Handmade Bib Necklace / Unusual Mixed Media / Collage / Face, Lions, Tiger / 1990s / 90s / Statement Necklace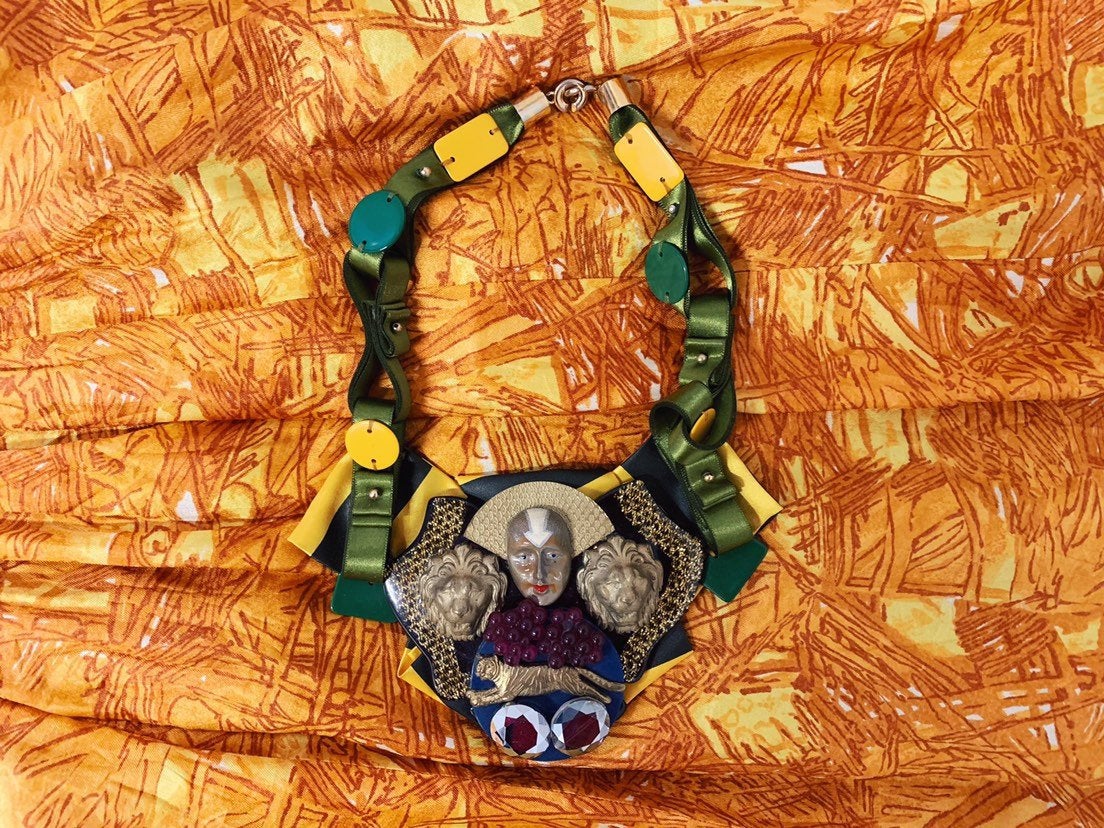 Vintage Handmade Bib Necklace / Unusual Mixed Media / Collage / Face, Lions, Tiger / 1990s / 90s / Statement Necklace
Amazing and unusual handmade bib necklace with faces, lion heads and tiger motif. The chain is made up of carefully folded ribbons and it is backed with leather patches and plastic (see images). Such a unique item but not signed and it's difficult to imagine where it may have come from.. it is handmade but to a high standard and is likely created by a small jewellery designer for commercial sale. Interlocking fastening. In very good vintage condition.



Measurements

17 inches around



Despatch normally occurs within one to two working days. However, being a small business, there are exceptions. If you require your item by a specific date, please contact us directly via email, louisa [!at] trendlistr.com and we will let you know if we can fulfil your order within your timeframe.



Please note that colours may vary slightly from the images. If you have any questions about the item, we would be happy to provide you with further information.



All items are stored in a clean and temperature controlled environment to ensure their condition is preserved.